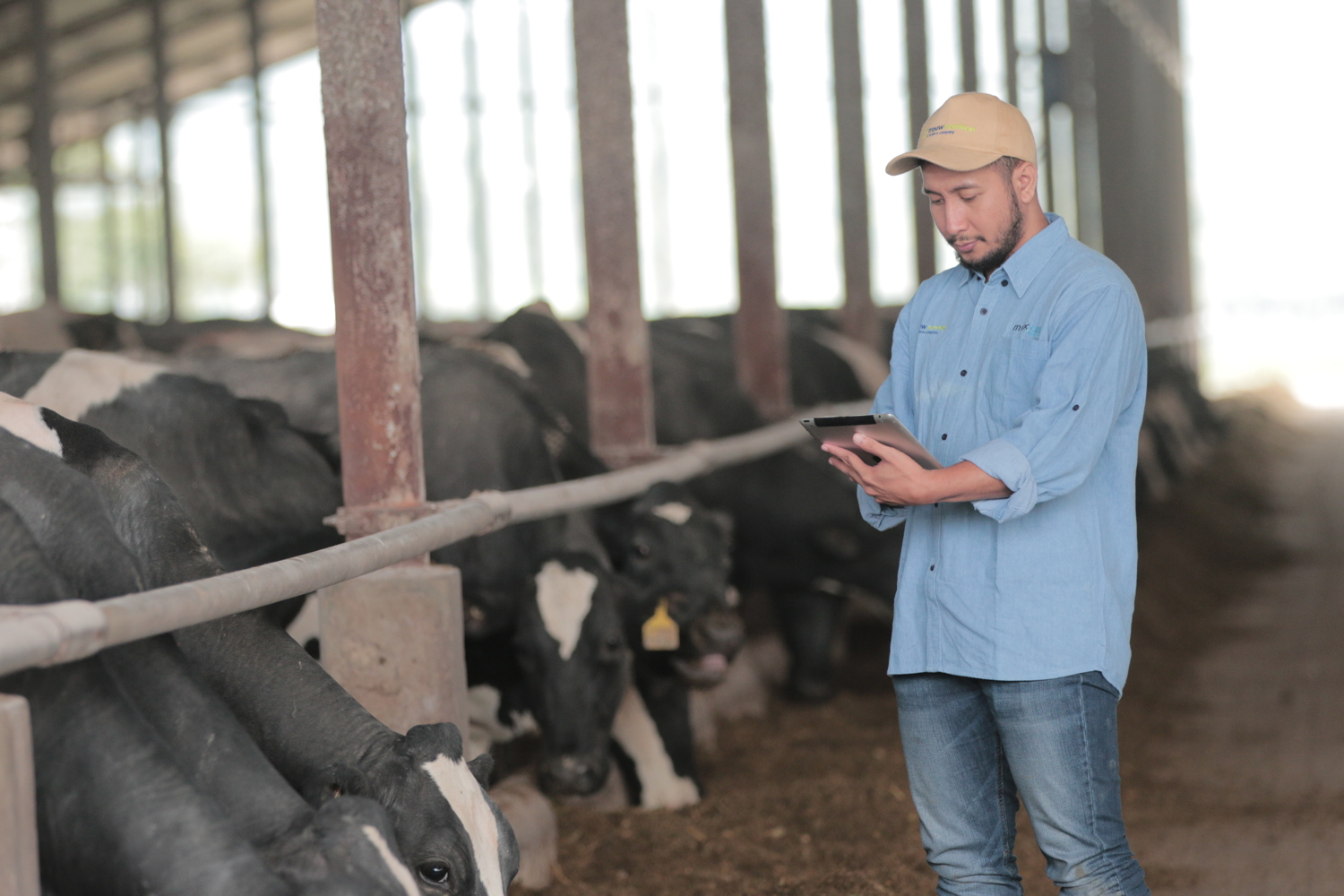 Our Purpose
Our purpose – Feeding the Future – is our reason for being. It inspires us every day and gives what we do meaning and urgency. It is centered around the reality that our global population is growing rapidly.
By 2050, nearly 10 billion people will inhabit the Earth – and we will need to produce 70% more food to feed them, without depleting the planet. Add to these mouths the growing number of their four-legged friends that also need to be fed. This is an enormous challenge that we share across the feed-to-food chain, and we are committed to playing our part.
Together with our parent company, Nutreco, and our sister division, Skretting, Trouw Nutrition Indonesia comitted to drive a transformation in how our industry operates, specifically in Indonesia. We can guide milk, egg and meat farmers towards a circular agriculture system that uses land and resources more sustainably - helping feed the growing population and at the same time building trust between people in our farming communities and our country.
With a presence in Indonesian feed-to-food value chain – including operations focused on animal nutrition, sustainable animal production, processing and distribution – we bring unique insights and reliable experience to this challenge.