COVID 19 Solidarity Response
As the pandemic grows, health care professionals are in the frontline protecting and saving lives. To express our appreciation for their efforts and dedication, on April 13, 2020 TN Indonesia donated 200 kg eggs, 200 kg frozen broiler meat, and 456 liters of fresh milk to 900 doctors, nurses and staff at RSUD Kabupaten Bekasi (Bekasi District General Hospital).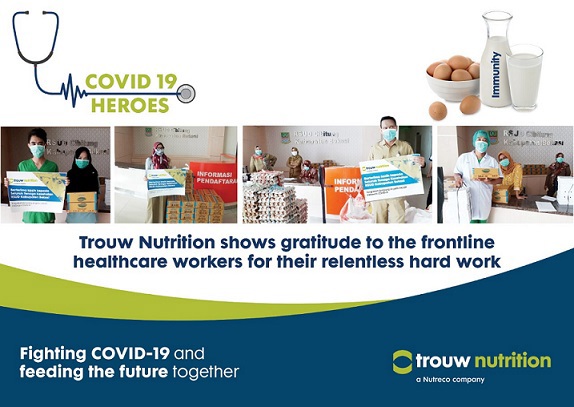 The hospital is located in Wanasari, in close proximity to our manufacturing facility in Cibitung. We hope that this small donation will help these Indonesian heroes in their difficult and noble mission.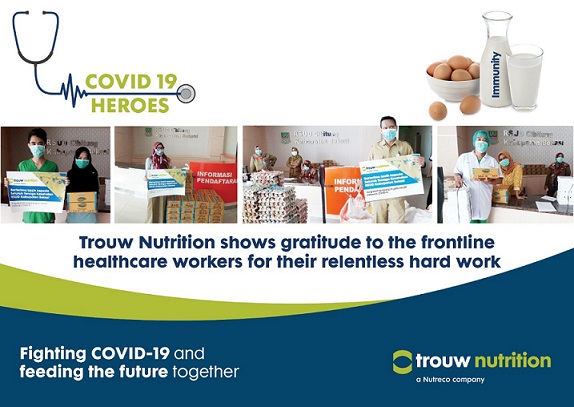 Meanwhile, the social distancing measures related to COVID 19 pandemic have also changed the routines of millions of people. Some of these measures result in loss of income for the most vulnerable parts of society, including many in the communities where we operate. On April 30, Trouw Nutrition Indonesia distributed 100 packages of basic food supplies to 100 families in Pandean and Mojoparon Village, which is in close proximity to our Pasuruan Plant. In addition, Trouw Nutrition Indonesia donated 2 portable water basins to the local health department for public use. We do hope that this small donation helps those in need through these difficult times.