Trouw Nutrition India to build a new factory at Jadcherla
Trouw Nutrition India, a Nutreco Company, is the global leader in innovative feed specialties, premixes and nutritional services for the animal nutrition and aqua industry. On 12 June, 2018, they performed the Ground Breaking Ceremony at Jadcherla(Approx.70 kms.from Hyderabad), Telangana as part of their plans to build a new factory by early 2019.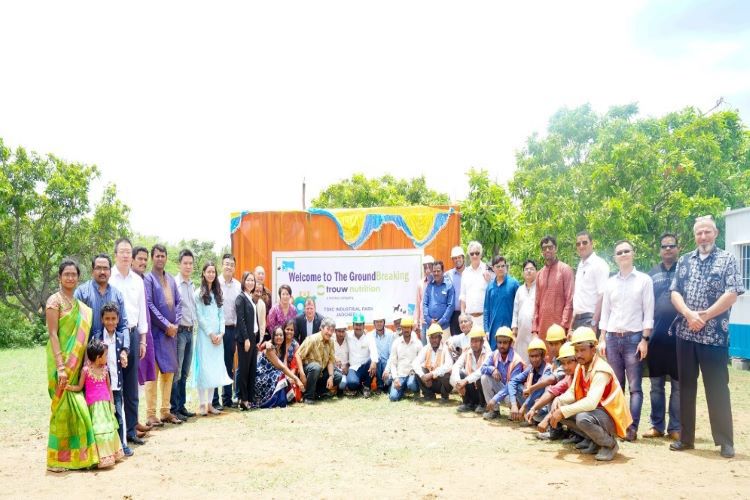 With the mission "Feeding the Future" forming its essence, Trouw focuses on research and innovation for sustainable development. Their ambition is to contribute to meeting the rising food needs of a growing world population in a sustainable manner. Trouw has always believed in "customer-first" approach and in order to service the customers better the new factory is being established at Jadcherla.
Dr. Saurabh Shekhar, Managing Director, Trouw Nutrition India says about the developments that, "India is a key priority market and focus for both Nutreco and Trouw. Opening a factory at Jadcherla is part of these expansion plans. Further, as a commitment to the mission of "Feeding the Future" and to improve access to one of the fastest growing market in Asia, we are investing in a state of the art greenfield premix and farm mineral production facility.
"Make in India" is one of the several steps being undertaken by Trouw Nutrition to serve the esteemed customers in the animal and aqua feed industry in an agile manner to cater their customized needs and demonstrates the commitment of Trouw Nutrition to establish itself as a sustainable solution provider to the industry.