A programme to help swine producers respond to the increasing antibiotic- free pork demand
Trouw Nutrition presented the Swine Gut Health programme, aiming to reduce antibiotic use, increase microbial control and enhance animal production efficiency.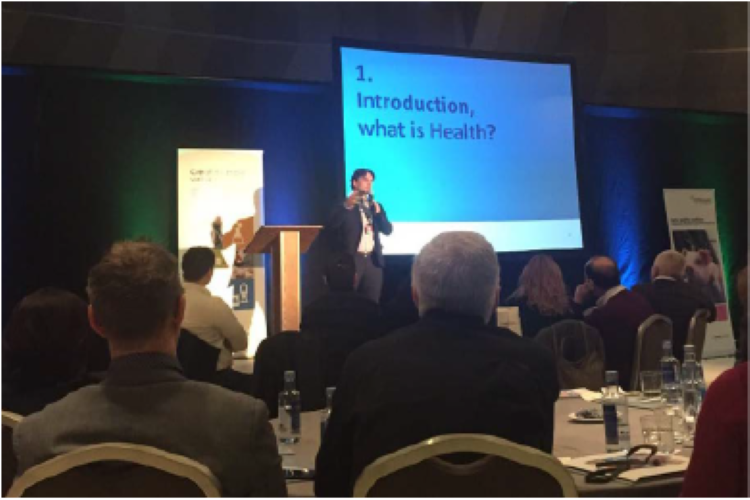 Last January 16th – 18th, the Trouw Nutrition Global Swine Meeting took place in Madrid. The event gathered nearly 90 experts from all over the globe to present, discuss and get research updates on pig production.
Framed into the integrated approach strategy that Trouw Nutrition is implementing to bring solutions to its customers, the added value of Selko feed additives was presented. In his presentation, the veterinarian Juan Antonio Mesonero Escuredo addressed the challenge of pig producers: managing animal health and reducing antimicrobials use while keeping performance. The swine expert explained that antibiotic- free pork is the trend in pig production. He anticipated that in the next eight years the pork trade will increase by 19%, with only four countries exporting the 85% of global meat: USA, Canada, Brazil and EU-28.
Given the clear need of resources to reduce and eventually be able to produce without antibiotics, Mesonero Escuredo presented the Swine Gut Health Programme, developed by Trouw Nutrition. The programme, he explained, aims to help producers reduce antibiotic use, increase microbial control and enhance animal production efficiency. "We strongly believe that reducing the need for antibiotics requires a synergistic combination of farm, feed and health management", the presenter said. Regarding health management "analysing critical points in the production chain is key" he added and explained which those critical points are. Avoiding infection transmissions from sow to piglets, managing microbiota and gut integrity in weaned piglets and water management were addressed in the presentation. The role of feed additives was especially highlighted, showing data from several trials performed worldwide by Trouw Nutrition R&D. Those trials' results proved how the use of some Selko products would maintain animal performance in antibiotic free environments.
The take home message, according to Mesonero Escuredo, was that "the integrated approach, together with the right programme, will reduce or eliminate the use of antimicrobials while keeping up production efficiency"
About the Swine Gut Health Programme
Optimal swine performance involves much more than merely improving nutrition. It calls for an integrated solution that covers all aspects of a healthy environment. The Swine Gut Health Programme has been specially designed for this. The experts at Trouw Nutrition Selko analyse the complete production process to find the critical points that require improvement. Customers are supported with solutions for feed, farm and health management and, depending on the needs; the focus is placed on a specific production phase.
Juan Antonio Mesonero Escuredo presenting on the Trouw Nutrition Global Swine meeting(in picture)
About Selko
Selko is the feed additives brand of Trouw Nutrition, a Nutreco company. Selko's portfolio consists of natural feed additive solutions that add value to integrators, feed mills and farmers. Focus areas are Salmonella control, feed safety, gut health in antibiotic-free production systems and trace mineral nutrition solutions. Selko solutions are offered as a complete package consisting of products, know-how and services. The Selko brand encompasses blends of organic acids, organic minerals, betaine and mycotoxin binders. Trouw Nutrition's global sales organisation commercialises the Selko feed additives brand.