Bayer Animal Health and Trouw Nutrition, a Nutreco company, sign global research and development collaboration
Collaboration to focus on driving novel technologies and applications for animal health and nutrition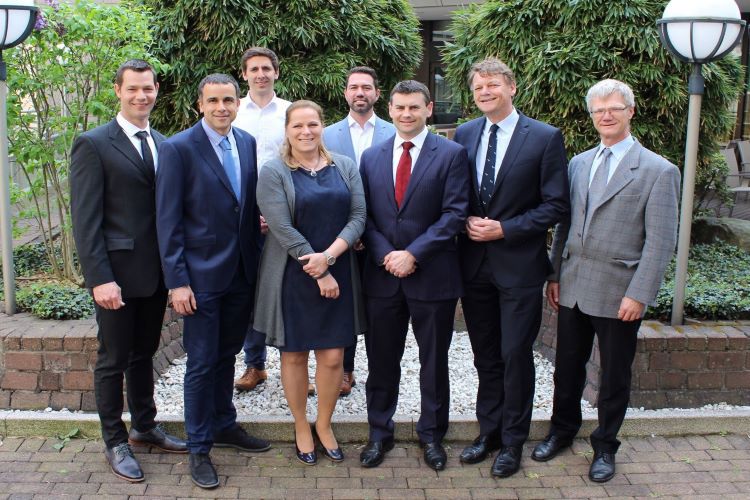 Bayer Animal Health GmbH and Nutreco have signed a global research and development collaboration agreement to drive the development of novel technologies and applications for the animal health and animal nutrition industries.
Bayer Animal Health and Nutreco share a common goal of developing game-changing solutions that promote animal well-being and sustainable farm profitability by enhancing the nutritional and health performance of farm animals. The first joint project will focus on advancing innovative solutions for gastrointestinal health in dairy and beef cattle. Financial details have not been disclosed.
Dr. Douglas Hutchens, Head of Drug Discovery, External Innovation & Chief Veterinary Officer, at Bayer Animal Health, said: "Today's agreement further demonstrates our strong commitment to drive innovation in the farm animal space. Joining forces with Nutreco will increase our innovative capabilities and leverage the development of new solutions for our customers. We look forward to furthering farm animal health and well-being, and contributing to the sustainable development of the dairy and beef cattle industry."
The project will be run by Nutreco's animal nutrition division, Trouw Nutrition. Saskia Korink, Innovation Director at Trouw Nutrition, explained: "We're excited to be partnering with a company like Bayer to bring real breakthroughs in this area. By pooling our knowhow and capabilities we can truly make significant steps forward and support farmers in growing their business in a sustainable way with animal well-being as a priority."
The collaboration will enable both Bayer Animal Health and Nutreco to strengthen their respective farm animal product and solution portfolios.
About Nutreco
Nutreco is a global leader in animal nutrition and aqua feed. Nutreco's advanced feed solutions are at the origin of food for millions of consumers worldwide. Innovation, sustainability and quality are guiding principles, embedded in the Nutreco culture from research and raw material procurement to products, models and services for livestock farming and aquaculture. Nutreco employs around 12,000 people in 37 countries with revenues of €6.4 billion in 2018. Its two global divisions Skretting (aqua feed) and Trouw Nutrition (animal nutrition) have sales in over 90 countries. It is a wholly owned subsidiary of SHV Holdings N.V., a family-owned multinational with net sales of €20 billion in 2018.
About Trouw Nutrition
The animal nutrition division of Nutreco is a global leader in innovative feed specialities, feed additives, premixes and nutritional services for the animal nutrition industry. Trouw Nutrition provides products, models and services to boost productivity and support animal health through all life stages. With unique, species-specific solutions, Trouw Nutrition has been meeting the needs of farmers and home-mixers, feed producers, integrators and distributors since 1931.
About Bayer
Bayer is a global enterprise with core competencies in the life science fields of health care and nutrition. Its products and services are designed to benefit people by supporting efforts to overcome the major challenges presented by a growing and aging global population. At the same time, the Group aims to increase its earning power and create value through innovation and growth. Bayer is committed to the principles of sustainable development, and the Bayer brand stands for trust, reliability and quality throughout the world. In fiscal 2018, the Group employed around 117,000 people and had sales of 39.6 billion euros. Capital expenditures amounted to 2.6 billion euros, R&D expenses to 5.2 billion euros. For more information, go to www.bayer.com.
Forward-Looking Statements
This release may contain forward-looking statements based on current assumptions and forecasts made by Bayer management. Various known and unknown risks, uncertainties and other factors could lead to material differences between the actual future results, financial situation, development or performance of the company and the estimates given here. These factors include those discussed in Bayer's public reports which are available on the Bayer website at http://www.bayer.com. The company assumes no liability whatsoever to update these forward-looking statements or to conformthem to future events or developments.