Managing Current Challenges in Breeders
Trouw Nutrition India, a Nutreco Company, is the global leader in animal nutrition with "Feeding the Future" as its mission. Aligning with their mission, Trouw Nutrition successfully conducted a seminar on 31st July, 2019 at Hyderabad. The focus of the seminar was – addressing the current challenges in Broiler Breeders. The seminar had a gathering of key customers and consultants from Hyderabad who praised the presentations by speakers.
The seminar began with Dr. Chandani Parihar, Marketing Manager, Trouw Nutrition India welcoming the guests and setting the tone for the evening.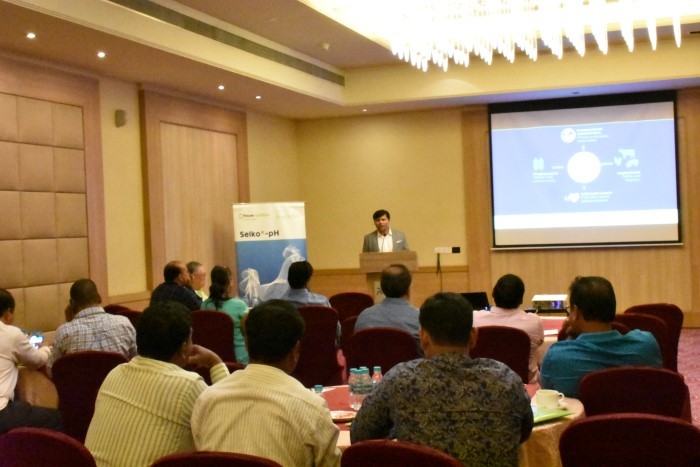 Dr. Saurabh Shekhar, Managing Director, Trouw Nutrition India, spoke about the new developments at Trouw Nutrition. Trouw Nutrition, part of the SHV Group – a Dutch conglomerate, is at the heart of changes in a world with limited natural resources and growing pressure on the feed-to-food value chain. Trouw Nutrition is a one stop solution provider that has been supporting farmers, integrators and the feed industry around the world for over 80 years. Trouw Nutrition's strong belief and investment of about € 50 million in research and innovation is helping it realise the necessary growth for farmers and integrators in the animal nutrition industry. Dr. Shekhar also gave the audience an overview of the company's global operations and the key focus areas.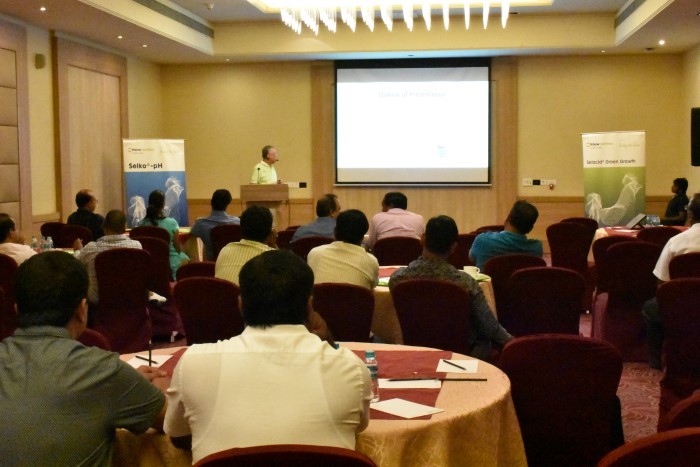 Dr. Chin How-Cheong, a renowned poultry and veterinary consultant, spoke about the challenges and their solution for breeders. Salient features of his presentation are:
Management of breeders is important considering that genetics has already been established previously.
Management is especially important during growing stages – feeding and lighting should be in line with the guidelines to ensure uniformity and productivity.
Nutrition is also an important aspect. While the guidelines need to be followed feed quality is of utmost importance. Mycotoxin is a big challenge for country like India and hence care should be taken to ensure that the challenge is correctly addressed.
Disease-both bacterial and viral-is another big challenge under Indian conditions. Both feed and water hygiene maintenance is essential to ensure that disease outbreak is limited.
Immunity of birds is important to face the challenges during rearing. Gut health should be considered in order to ensure good immunity and overall health of birds.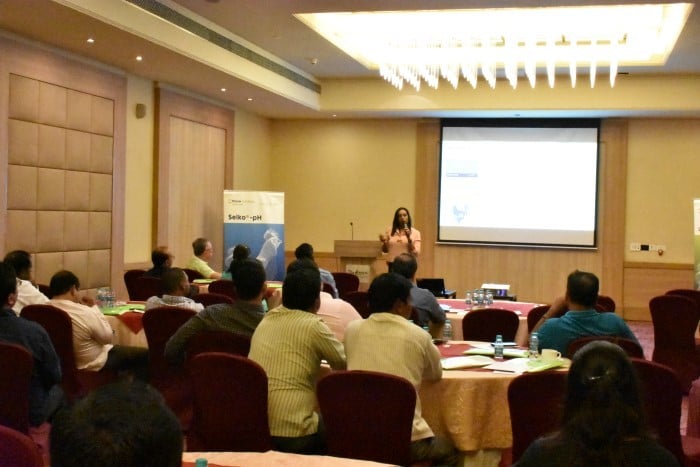 Dr. Sabiha Kadari, Technical Manager, Trouw Nutrition India talked about the integrated approach for a healthy gut environment. Key points of her presentation are:
Healthy gut is critical for overall bird health as it is directly related to the entry of microbes through feed, water, environment and vertical transmission.
Antibiotic Growth Promoters (AGPs) have been used since many decades to counteract the ill effects of pathogenic microbes. However, the misuse of AGPs has been related to other problems like destruction of commensal flora, overgrowth of resistant microbes and eventually re-infections, diarrhoea and mortality.
An integrated and sustainable approach for promoting healthy gut includes covering both feed and water sources. Use of organic acids – small chain fatty acids (SCFA), medium chain fatty acids (MCFA) have been proven to have positive effects on the gut environment.
Trouw Nutrition can help through products like Selacid Green, a synergistic blend of free and buffered SCFAs and MCFAs, that improves technical performance of bird and controls both Gram+ive and Gram-ive bacteria . Water quality should also be looked at to ensure good gut health. Selko pH is a synergistic blend of free and buffered organic acids, which helps to stabilize water pH and improves intestinal health.
Trouw also offers water quality testing at MasterLab in Hyderabad, part of the largest professional network of laboratory service in animal nutrition industry.
Mr. Venkatesh, Sales Manager, concluded the seminar by thanking the participants and requesting the customers for their continued support.
For further information, please contact us at customercareindia@trouwnutrition.com