Critical Control Points in Poultry Feed Production
India is one of the world's largest producer of broiler meat and eggs. A feat achieved as Indian poultry industry underwent a huge change in attaining operational efficiencies with better structures in place. However, the concerns over safe food production remain, especially with an increasing National and International community demand for food safety and traceability. We need to take serious note of such demands and put in place the practices that meets or exceeds the expectations.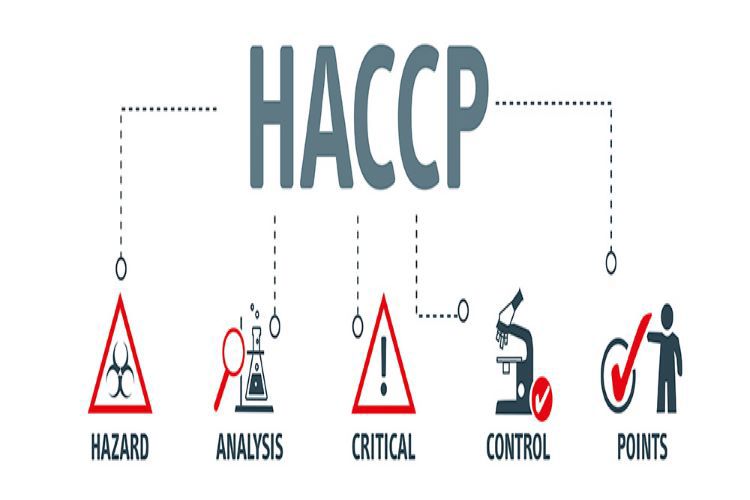 This article aims to provide information regarding the critical control points in poultry feed production and the best practices in place.
HACCP:
Hazard Analysis and Critical Control Points (HACCP) system is a proven and internationally recognized practice for ensuring that safety hazards are minimized in food production. The system in place brings us one step closer to demonstrating safety, traceability and confidence in the buyers of animal products. We have successfully used HACCP in some countries to keep microbes and mycotoxins in feed mills and farms at bay. Such efforts are reflected in the production of milk which fulfil the international norms of aflatoxin M1 limits. Although meat and eggs don't face such serious scrutiny as milk, the days are not too far away when there will be stringent regulations to monitor mycotoxin residues in meat and eggs. We need to remember that HACCP not only help us to export our products but also increases economic returns through improved efficiency.
The key application of HACCP can also be found in the control of pathogens, pesticides and heavy metals in the feed and food chain. Bacteria such as Salmonella is a public health concern around the world. This pathogen can enter food chain through many routes – feed, water, rodents, faecal contamination etc. For such pathogen, control measures should be applied at all the steps of food production. Leaving any area unchecked can be a disaster not only on public health but also the economic situation of that country. HACCP has also been widely used to control Campylobacter infection in humans.
HACCP provides scientific basis for one of the most commonly used quote, "Prevention is better than cure". The process involves having necessary tools to identify the risk, understanding how the risk enters the food chain, assigning a critical limit to the risk, establishing procedures to monitor the risk regularly, implementing corrective measures, establishing verification / validation procedures, and the most important of all, keeping up to date records of the changes made to the production process.
The whole world is looking at India for many reasons; not only to understand how it is going to feed its ever increasing human population but also to understand how it can produce food that can satisfy the developed world. In either way, quality and traceability should be in the forefront of Indian animal industry going forward. This article discusses only the critical control points that should be taken into account while developing HACCP program. Other aspects of HACCP program will be discussed in the later articles.
Critical Control Points (CCP):
Although every step in feed production requires close attention, some steps deserve more attention than others. These steps will be discussed in more detail below:
1. Sourcing of raw materials: The contamination of raw materials like grains can happen at the filed level itself. So it is critical to test the raw materials when arrive at feed mill for parameters like moisture, water activity, moulds and mycotoxins.
2. Transportation of raw materials: The length of transport and the prevailing conditions in the atmosphere while transport as well as the conditions inside the container or bags will play a crucial role in determining the quality of raw materials reaching the feed mill. India was fortunate to be self-sufficient on raw materials till last year and there was less impact of transportation conditions on raw materials quality. Going forward this can be an issue and careful considerations should be given for conditions while transport. India being a big country, within country transports also should be watched carefully.
3. Storage of raw materials: Microbes that contaminated raw materials will continue to grow in storage leading to greater contamination with moulds, bacteria and mycotoxins. The conditions under storage are very much controllable and should be controlled all the times. The control of rodents, birds and unrequired personnel in the feed mill will significantly help in reducing contamination of raw materials and feeds. Simple measures such as placing the bags on wooden pallets and maintaining enough distance from side walls will go a long way in preventing further contamination of feeds and raw materials. Regular cleaning and removal of dust is very critical in the feed mill. If the raw materials are stored in silos, regular maintenance of silos is also very critical.
4. Elevators in the feed mill: Elevators play a key role in moving raw materials and feed up and down the feed mill. Elevator hygiene is very critical but accessing elevators interior is always challenging. The number of studies conducted have clearly shown the lump formation and accumulation inside elevators, particularly at the bottom. Such an effect can lead to mould and bacterial accumulation. Hence, monthly cleaning of elevators is highly recommended.
5. Mixer in the feed mill: Today many liquid additives, includingoil and water, are added into the mixer and hence frequent cleaning is very critical. Particular attention should be given to the cleaning of the backside of mixing blades as well as the upper inside portion of mixer.
6. Conditioners in the feed mill: Due to the high temperature prevailing, pellet machines generally don't have challenges with microbial contamination. However, the same can't be said for conditioner. Depending on the type of conditioner, cleaning schedule should be made.
7. Coolers: Given the higher dampness inside coolers, the chances of microbial contamination is quite high in cooler exhaust points. Frequent testing of pellets collected from coolers will help to assess the situation and take necessary action.
8. Other CCP:
a. The storage area of raw material should be separated from complete feed.
b. Used gunnies should not be stored in the premises. They need to be fumigated and sold. Avoid used gunnies to store and transport.
c. Remove all unused stocks from storage area, broom all the walls and the floor.
d. Finished pellets must not be allowed to come into contact with objects prior to falling in a cooler.
e. Any animal protein used as a feed ingredient in poultry feed should be purchased from a reliable source.
To conclude, only key critical control points are covered here. To cause a disaster in feed mill and the subsequent animal performance, the hazard don't have to be very big and hence all the points of entry of microbes should be monitored, controlled and maintained.